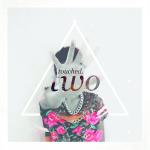 Purchase
Tracks
(ghost): Truro
2ndMOUSE: Morgana (Touched Mix)
36: Song for Florence
808 State: Psalm
A1 People: 54
Min-Y-Llan, Abereiddy Astronomical Society: The Outsider (Min-Y-Llan Remix)
Adam Johnson: Sunden
Ade Hodges: Serpentine Blues
Alexander Aultman: Today, One Year Ago
Alpturer: Kazo
Anders Ilar: Press Charges
Anodyne: Off-World Blues
Antonymes: 310814
Arctic Rabbuck: Ziohl Whey
Ard Bit: Watchin
Arovane: Woven
Asonat: Spaced
Autechre: spl47
Autumn of Communion: End (Sunrise for Claudio) + Interval2
B12: Orbita Tolv
Bad Loop: Parallel Lives
Bath40: Bubbles
Bauri: Purple Nights
Beatbigot: Playblurredforme
Bengalfuel: Lam
Bibio: Crushed Crushed Velvet
BLN: Tribe
Bocuma: Black Sea of Trees
BrapAllgood: Aztechre (IntoUncertainty)
Brothomstates: Save Yourself
Bunal Carus: Univoltin
Buspin Jieber: Electicity
C\/\/\/\: St.Thomas Green
Cali May: Quandary Wand
Carbinax: Declaration Of War
Carbo-flex: Kulabov
Ceephax Acid Crew: Ginelli
Chevron: Backs Against the Wall
Chikiss, Artem Sensiva: Chikiss ft. Artem Sensiva: Through the Frost
Christ.: Unfolded Protein Response
CiM: Drawn
Clem Leek: Set Back - Push On
Coltish Limbs: HighRise HighLife
Cousin Silas: Distant Yellow
Cristian Vogel: Your Dreams and What They Mean
Cyan341: DBS
Cyance: Lodic Mteal
D'Arcangelo: Olaz
Dan Stubbs: Dan Stubbs: Lost Beyond the Power of Words
Datassette: Gravel
Dave Monolith: Dxtr
David Morley: 10B
Dean De Benedictis: Surface Vespers and Cesnass
Derren Heath: Pretend
Devicer: Spring (reTouched Version)
Dez Williams: Pointzerofour
Diamat: Aleksandr Orlvo
Dirk Markham: They Dont Intend to Hurt You
Dirty Owl: Dirty Owl: You're So Worth It
DMX Krew: Loch Ness Monster
Dn Fnckn: Ghetto One Four
Dryft: Somewhere Lost in Time
Dub Tractor: Stay Under This Line
Dunaewsky69: Time Bomb
Eigenheimer: Overdenk
Ektoise: Distant Past
Emptywhale: Smashed Light
Emm Sevindik: Puraka
Encym: Impromptu [90"]
Enkidu: Into The Deep
Engine7: Your Name on a Grain of Sand
ENV(itre): ENV(itre): ilurc
EOD: Three Hundred Stars
Erinome: The Seven Story Mountain
Esem: Yourturn
Ex Confusion: Untitled
Eyesix: Idaho Transfer
Frafle: All Slept Up (Noir's Song)
Fieldtriqp, Sweguno: Fieldtriqp: Ss Ss Ss Ss (Reinterpreted by Swegüno)
Fil OK: Bird
Floating Spirits: Reach for Hope
Forlon: One Parallel
Frank Murder: The First Day of Snow
Freeform: Shimmer
Frog Pocket: Siorrach Àir
Funckarma: Emplixian Ambient
Future Image: Shower Acid
Arche: G-Man: Scratch 1 (ClemensNeufeldRemix)
Gang Violins: Ghosts of Aleppo
George Sarah: Apparition Chamber
Greetings From Tuskan: To Forget
Gwerkova: Safari
HECQ: Formless
Higher Intelligence Agency: Genius Island
Hint: Dead Bamboo
Humanoid: Posthuman
I Am Dive: Farewell
Ian Hawgood: A Sketch for Empty Hearts
IJO: Water Stars
Ilkae: 12.12.12
Imploded View: A New Hue
Intricate: Cycle
Jesper Sorensen: Transcension
Jodey Kendrick: Capecitabine
JTPE: Scharnier
Julien Mier: Underwater Echoes
Kate Dilemma: Rebirth (ynys enlli)
Kingbastard: My Robot Child Suffers from Night Terrors (So I Wrote Him A Lullaby)
KNTK, Shane Anthony: KNTK+ShaneAnthony: Physical Education
La Synthesis: Zyllyakrvm
Lackluster: Calming Presence
Life In A Box: The Arpeggiator
Little Eris: The Portal
Logreybeam: The Village Green
Loopz: Punky
Lorenzo Montanà: Tek Kyah
Loscil: Phantasmata
Luke Slater: Luke Slater's 7th Plain: Route 9
Luke Vibert: 2x Jack
Machine Drum: Itsgod
Min-Y-Llan, Maps & Diagrams: Min-Y-Llan: Beforelondon (Maps Remix)
Maps & Diagrams: Days Like This
Mark Broom, Heuristic Audio: Package 75 (Heuristic Audio Remix)
Mark Gage, Jan Cemark: Mark Gage & Jan Cemark: Cool Grey Stone
Marsen Jules: Marsen Jules Trio: Les Gitanes - Les Gitanes
Marumari: Cranberry2
Matthew Collings: Agora
Michael Dykehouse: Garden Maintenance
Mick Chillage: April
Midimode: Music that Brings Good News
Miles Tilmann: Go Home
Milieu: Sofaphonk
Mint: The Cyberknife
Mira Calix, Ulrich Schnauss: Ponchik
Missingsense: Goodnight Reroute
Mokhov: Dream Aroma
Mr. C: The Future
Mr. Projectile: I Know (Featuring Mimi Page)
Mr. 76ix: Twak My Vangintism Osit
Murya: Forest-1
Mushroom Season: An Ocean between Us (Song for Coral)
Najem Sworb: Exo Amb
Neotropic: Tohan Tales Volume 1
Nathan Fake: Xupiter
Nervous_testpilot: Wishbone (Touched Mix)
Nimon: A Way to Escape
Nisho: Over De Trees
Nonima: Recursor Function
Nootropix: Skunk Soup
Normal: Hangar
Noumen: Brace of Real
Oberman Knocks: Modrine
Obfusc: Language of Memory
Ochre: Rowing to the Riverhead
Ocoeur: IM2a
Offthesky: Tepid Sill
Olan Mill: Cultivator (Live)
pOerator: Mauser Feel
Orbital: Never (Live)
Our Loving Sun: Face Toward the Sun
Oxynucid: Temp Cadet
Paranerd: Blue and Yellow Egg
Paul Blackford: The Third Element
Paul Mac: The Block
Pentatonik, R. Simeon Bowring: A Ray of Light
Petrichoir: Grow Bigger Than Your Woolie
Pinar Akbay: Primal Feelings
Plazmatron: The Screaming Abyss
Porn Sword Tobacco: Pst-Ego Drop 1
Port-Royal: Sovereign Raiders
Posthuman: Vela Remnant
Production Unit: I'm So Blessed To Have You With Me
Quiet Noise: You Make Being Me Less Scary
Pentatonik, R. Simeon Bowring: Silvercaine
Radioactive Sandwich: Radioactive Man: Peter And Mary
Red Eyes: Deconstruction
Ralf Hildenbeutel: Old Friends
Re-Arbeiten: A.C.Clarke O'Clock Claster
Red Snapper: Anta
Renegade Android: Mona Lisa Cruise Control
Rich Thair: Yes It Is
Richard Devine: Retrometabolism
Richard H Kirk: Network 1
Robert Babicz: Mango Smoked On Lsd
Robert Leiner: Day's Like Others
Room Of Wires: Walkem
Rootsix: Deepfroid Bough
Russ Gabriel: Out On A Date
Ruxpin: Avant De Nous
Sapphirine Phlant: Reanemal
Scott Robinson: Field Of Strings
Sense: What's It Going To Take? (Hope for Gaza)
Shammen Delly: Sumer Is Icumen In
Shintaro Aoki: Anatano Kokorono Irowo (Water Mix)
Si Begg: I Love My Drum Machine
SinQ: Oscilator
Sir Catipuss: Smithereen
Skp: Gyo
Solipsism: Toking Elders In Avalanche
Somatic Responses: Life Cycle
Soutien Gorge: Delutaniad
Static: Devilfish
Steve Stoll: Steve Stoll Presents The Blunted Boy Wonder: The Shift
Subside: Scarlett's Theme
Sugardaddy: LoveHoney
Sun Electric: Mikado
Sun Glitters: Not Everyday, Sometimes
Sun Glitters: Touched Two Theme
Surface 10: VOC Transit
Team Doyobi, Cem: Vortcycle {Cem Remold}
Tenmoer: Astronaut
The Dandelion Council: A Helper Fit For Him
The FLK: Stick Stock Keys
Future Sound of London: Outer Heaven (Touched Mix)
The Gasman: Gfx1
The Inventors of Aircraft: Mind Palace
The Sly and Unseen: Flitting Between Woodland and Gardens
The Kosmik Kommando: NEUROSEMANTIC
The Stratos Ensemble: My Broken Key (Part 2)
Tim Jackiw: Transparence
Tim Koch: Fragmemory
TM404: 202/303/303/606/SY1/TG303 (Touched Version)
Tom Roberts: Zonnestraal
Tomonari Nozaki: Paradissimo
Tourmaline Hum: Trade Winds
Troubleshooter: Moog Modular Acid P2
Twisted Perspective: It Was November (Original Mix)
Ulrich Schnauss: Martin's Waiting
Varia: Killer
Verbose: Tethered
Veronica Green: From Darkness to Light
Victoria Lukas: Zelenogorsk
Warm Aquarelle: Sluncho
Weldroid: Weldroid: Hidden Treasure
Western Eye CollectiV: Ash To Ash
White Mask: The Centrepoint
Wil Bolton: Balustrade
Wisp: Ephemeris
Wolf Asylum: Wolf Asylum: Anteq
X&trick: I Want You
Y Pencadlys: Poeni Am Billy
Yonni: Untouched
Z-Arc: Gathering Energy
Zan Lyons: Making Angels In The Snow
µ-Ziq: Melto
Description
All proceeds donated to Macmillan Cancer Support - www.macmillan.org.uk
Some of the planet's greatest Electronic, Ambient & Modern Classical musicians come together for this amazing cause.
You can pay an amount of your choice here (£12 or over), and we will donate (and claim gift aid) on your behalf, or, you can go to www.justgiving.com/Touched-Music and donate directly (and leave a message if you wish).
The artists have contributed their music for free.
Thanks for the support!
credits
released 28 November 2014
Massive Thanks To All The Artists Who Have Donated Music To This Project.
A Massive thanks to all the people that help make this happen by asking artists for me and doing loads of other amazing things, you know who you are. (to many to name)
Thanks To Loz Grover
crimsonsunaudio.com
Thanks To El La & Candice Han @ Pitchblend
Artwork By Victor Ferreira (Aka Sun Glitters)
Thanks to my Rachael for being so understand as I've spend most of the year with my headphones on..
tags: electronic idm soundtrack music acustic ambient electronica idm experimental down-tempo idm. experemental indie United Kingdom