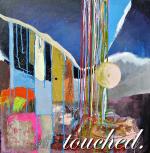 Purchase
Tracks
(ghost): Putting Words In My Mouth
10.32: Cornelius Drive
808 State: Atlas 7
2020k: Contagion (Single Edit)
A God With Horns: Windowman
Abereiddy Astronomical Society, Surface 10: The Outsider (Surface 10 Mix)
Ade Hodges: Abolish Suffering
Adviruz: Blood and Candy
Am-Boy: Breaking Records
Ambidextrous: Pyrrhic Victory
Anders Ilar: See You When I Get There
Antonymes: Snow on Snow
Arovane: 2cuer
Bagpipe Whiskey: Messie Jason
Bearhead: Stay
Bengalfuel: Candy Cane
Brambles: Salt Photograph
Blamstrain: Swish
Brothomstates: Mak-R5
Cali May: Celtic Varnish
Chris Weeks: Lagoon
Christ.: Nancy And The Winter Sky
Christian Kleine: Selective Memory
Ciaran Byrne: Malbay
Cousin Silas: Dagmar Dreams
Datassette: BX88 Space Yacht
Demanta: Dementia
Derren Heath: Casadastraphobia
Dez Williams: Patience
Digitonal: A Distant Thought
Dunaewsky69: Destiny
Eigenheimer: Your Blanket
Emptywhale: emptywhale: Jesus Calls a Meeting
Erothyme: Moonlight Through Bare Branches
Eyesix: eyesix: Geodesic
Fil OK: Parasympathetic
Floating Spirits: Watching the Droplets Fall
Funckarma: funckarma: Kobalt
Future Sound of London: Lakeside
Future Sound of London: Lizzard Crawl
Generate: Remedy
George Sarah: Anna
Goldmund, Julien Neto: 25 thousand miles (Julien Neto Remix)
Goto80: Babybaby Dubub
hunc.: JJDTA
Ian Holloway: Everywhere Seems Red Tonight
Ilkae: Oneirogen
IIll: Hearts
Imploded View: The Keeping
Intricate: Cambon
Irma: Kodben
Ishq: Being Their (Original Mix)
James Bernard: Familiarity
Jet Jaguar: Poster Child
Johnny Jitters: Rescued
Jonas The Plugexpert: Jonas the Plugexpert: Pus
Kettel: In The Well
Kingbastard: 05 NGC 6369
Kreuztot: Effusion of Crepuscular Rays
Lackluster: Hippihoppi
Little Eris: Do What You Want to Do
Logreybeam, Vibrane: Technilogical Forgery Forgery (W Vibrane) (dedicated to the loving memory of Janice Marder)
Maps & Diagrams: The Strait of Malacca
Marsen Jules: Yara 1
Meta Program: 5261726520424F43
Michael Manning: Gith
Miles Tilmann: Storm
Milieu: Polyglide
Min-Y-Llan, Plaid: His-Hell (Plaid Remix)
Min-Y-Llan: Wind Wake You Up
Missingsense: 4luna
Mr. Projectile: Cured
Noboru Watanabe: Interstate 10
Normal: Phen
Noumen: Veer
Novel 23: Unspoken Piece
Ochre: Ark of Comfort
Offthesky: Life as a Spark in the Army of Dust
Ola Bauriman, Ola Bergman, Bauri: I Still Want to Kill You
Olan Mill: Body Cycle 5
Playman54: Closed Encounter
Plazmatron: What's the Distance
Plone: Old Shoe
Production Unit: Fear of the Unknown
Protman: 115ishd
Pub: Endorphins
Qemikal Flow: Contemplation
Quiet Noise: Diamond Rain in a Paper Forest
Roel Funcken, Tj Dimoon: Roel Funcken & TJ Dimoon: Luna Tuft v2
Ruxpin: We become Ravens
Scyye: Andout.
Sense: Salutations
Shadow Priest: Trapped in Amber
Shamman Delly: Casting Shadows Over the Sun
Si Begg: OneHundredAndTenBeatsEveryMinute
Skytree: Recollection Structures
Somatic Responses: Di3 Bow E
Soutien Gorge: Repülõ Mókus
Sun Glitters: It Feels So Close
Surface 10: Dukefire Skyballs
Sweguno: Your Questions Form a Flight of Stairs
Ten and Tracer: The Clinic Pose
The Angling Loser: Dawn
The Dandelion Council: Man in the Fifth Dimension
The Inventors of Aircraft: White Horses (TIOA Touched Version)
Tim Hutton: Fake Heart
Tim Koch: Bloom
Tom Roberts: We Soar
Twerk: Jay
Twisted Perspective: Hope
UNKNOWNjp: Rouge & Rouge
Ursa Minor: Thank You
Vector Lovers: Solitude
Verbose: theinfamousleft
VHS Head: VHS HEAD: Walk a Crooked Path
Weldroid: Evening Blinds
Zan Lyons: Atone
Z-Arc: Zingcity
Gang Violins: This Fire (You Lit in My Heart Will Destroy Us Both)
Description
All proceeds donated to Macmillan Cancer Support - http://www.macmillan.org.uk
Some of the planet's greatest Electronic, Ambient & Modern Classical musicians come together for this amazing cause.
You can pay an amount of your choice here (£6 or over), and we will donate (and claim gift aid) on your behalf, or, you can go to www.justgiving.com/Touched-Music and donate directly (and leave a message if you wish).
The artists have contributed their music for free.
Thanks for the support!
credits
released 19 December 2013
Curated by Martin Boulton
Artwork by Ade Hodges
Mastered by Tom Roberts