Bleep's The Top 100 Tracks of 2010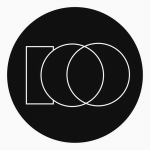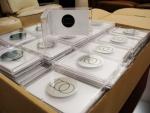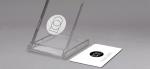 Purchase
Data
Title
Bleep's The Top 100 Tracks of 2010
Description
THE TOP 100 TRACKS 2010
The second of Bleep's annual 100 tracks round ups. Released January 2011. THIS PRODUCT IS NO LONGER AVAILABLE
https://bleep.com/stream/the+top+100+tracks+2010
Actress
Hubble
Honest Jon's Records
Track 1 of 14
Werk Discs label owner Darren Cunningham resurrects his Actress alias for this thrilling track off the brilliant Splazsh LP.
Africa HiTech
Too Late
Warp
Track 8 of 11
Steve Spacek oozing soul over the Mark Pritchards productions
ANBB (Alva Noto & Blixa Bargeld)
i wish i was a mole in the ground - extended
raster-noton
Track 6 of 10
A odder than oddball vocal-track created by Raster-Noton boss Carsten Nicolai and Blixa Bargeld, frontman of cult avant-garde outfit Einsturzende Neubauten.
anodyne
707 (Lackluster Foiled_Again Remix)
Psychonavigation
Track 3 of 3
Lackluster creates a brilliantly syncopated and stuttering brilliant re-working of 707 by anodyne.
Art Department
Without You (Extended 12" Mix)
Crosstown Rebels
Track 2 of 2
A moody eight minute tech-house epic, both looking backward to classic DJ International and also forwards to redefining 4/4.
Autechre
see on see
Warp
Track 6 of 14
This lush nebulous twinkling polyphonic track resonates some of Autechre's most achingly melodic and beautiful work to date.
Avus
Reality Itself
Border Community
Track 4 of 4
Ping-pong computer-game electronic rhythms get washed in layers of gently distorted synths and pads. Hypnotizing.
Balam Acab
See Birds (moon)
Tri Angle
Track 1 of 5
The solo talent of Alec Koone, fuses his languid rhythms born from Burial's mold, that roll beneath a fabric of distant dub-techno stabs and haunting, choral breaths.
Belbury Poly
The Young People
Ghost Box
Track 1 of 2
Ghost Box co-founder Jim Jupp rolls out his Belbury Poly alias for this forever-intriguing sliver of broken beat, Radiophonic P-funk and archaic sample dust.
Brian Eno
2 Forms of Anger
Warp
Track 6 of 15
A tribal masterpiece from Brian Eno's incredibly important return on Warp Records.
Caribou
Sun
City Slang
Track 2 of 9
One of many stand-out tracks from the highly acclaimed Swim LP from multi-instrumentalist/ producer/ songwriter/ singer - Dan Snaith.
Charanjit Singh
RAGA BAIRAGI
Bombay Connection
Track 10 of 10
Plucked from the weird and wonderful esoteric depths is this record from 1982, for long merely whispered about as the 'Acid House Album From India'.
Chris Carter
Climbing
Optimo Music
Track 7 of 7
Throbbing Gristle's Chris Carter and his The Spaces Between (1980) was reissued in 2010 to much ardour, this spidery drum machine and synth workout shows us why.
Clueless
Lady In Red
L2s Recordings
Track 1 of 3
Sexy, bouncing, skipping, bass-heavy, chipmunk-vocalled 2-Step Garage from... err, London? ... Norway, actually.
Cyclobe
How Acla Disappeared from Earth
Phantomcode
Track 1 of 5
Baroque, vapourous chamber-music from Coil/Current 93 affiliates, Ossian Brown and Stephen Thrower, exuding an ethereal, decaying grandeur from the use of ancient, arcane modes and modern synthesis.
Dam Funk
Come On Outside (Devonwho instrumental re-edit)
Stones Throw
Track 4 of 4
One of the more choice cuts from the brilliant Toeachizown album from last year got a vocal re-working. But it was Devonwho's instrumental reworking that really got us going.
Daniel Maloso
Ritmo Especial
Comeme
Track 1 of 4
Daniel Maloso brings us this crackling slab of jacking minimal wave electronics, replete with hooky vocoder lines.
Darling Farah
Berline (Funkineven Remix)
Civil Music
Track 2 of 7
Eglo man Funkineven carves up a frenetic shiver of pure acid techno transposed to 2010 bass funktions.
The Nectarine No.9
She's a Nicer Word to Sing
Creeping Bent
Track 8 of 14
A thrilling dance through future-bound garage drum flex, slammed by an infectious oscillating synth line and clipped female vox swirling in the funky bass-chaos.
Deerhunter
Desire Lines
4AD
Track 6 of 11
On a record crammed with heartbreaking anthems, 'Desire Lines' is its perfect drum-led centerpiece, a love letter to bittersweet guitar pop.
DJ Rashad
Who Da Coldest
Planet Mu
Track 4 of 6
The Mu sent us the bravest and the greatest footwork/juke operators in 2010, this frighteningly complex 808 roller from DJ Rashad is just one of many.
DVA
Step 2 Funk
Hyperdub
Track 2 of 2
Step 2 Funk' is an absolute monster chunk of Funky that has potential of crossing over to the sets of even the techno jocks.
Emeralds
Double Helix
Editions Mego
Track 3 of 12
Prepare yourself for a fevered oscillator rush deep in the circuits with this beautiful track taken from Emeralds rarely matched Does It Look Like I'm Here?
Ensemble Economique
Psychical
Not Not Fun
Track 6 of 8
A frantic, mind-melt experience that calls to mind the tribal exotica of 50's kings Les Baxter, Martin Denny sucked into a nightmarish vacuum of noise, terror and dark metals.
FaltyDL inactive
Endeavour
Planet Mu
Track 1 of 3
Drew Lustman serves up a sleazy cut of jazz-vice, broken 2-step rhythms and bumping bass rubbers.
Farben
Swinn Off
Faitiche
Track 2 of 4
Jan Jelinek made a more than welcome return in '10 under his Farben pseudonym. This intricate, weird approximation of house music was one of four genuine highlights from a stunning EP.
Floating Points
Shark Chase
Eglo Records
Track 2 of 2
Towards the beginning of the year, the super-talented Sam Sheperd provided us with this Detroit infected jazz freakout in the shape of B-Side gem Shark Chase.
Flying Lotus
Do The Astral Plane
Warp
Track 10 of 17
Fly Lo well and truly delivered the goods with Cosmogramma, 'Do The Astral Plane's' cosmic, swung out 4/4 machinations enticed and bewitched in equal measure.
Forest Swords
Rattling Cage
No Pain In Pop
Track 1 of 2
One of 2010's most innovative new artists, Forest Swords did not put a sonic step wrong in 365; 'Rattling Cage' is a seductive haunt-shock of Hannett, Tubby, Morricone, Burial.
Four Tet
Plastic People
Domino Recording Co
Track 8 of 9
Many people read Kieran Hebden's 'There is Love In You' as Four Tet's strongest release so far; this gorgeous, shuffling ode to London's finest small club proves these folk are right.
Funkineven
Heart Pound
Eglo Records
Track 1 of 2
A heavy lumbering house stomp number driven by thumping 909 kicks and rasping 303 sequences from one of the best artists of 2010 - Funkineven.
Gil Scott-Heron
Iâ??ll Take Care Of You
XL
Track 6 of 15
The return of Gil Scott-Heron after a 13 years was exciting news for music lovers worldwide and no better displayed than this beautiful and tender track.
Girl Unit
Wut
Night Slugs
Track 1 of 3
Low slung triplet 808 beats pump beneath the anthemic mantra, "Wut!". One of the best tracks of 2010, no question.
Gold Panda
You
Wichita Recordings
Track 11 of 12
A sublime collage of sun blessed psychedelia and taut low-end theories from Gold Panda's massive debut LP, 'Lucky Shiner'.
Gonjasufi
DedNd
Warp
Track 17 of 20
Glowing lo-fidelity funk and twisted samplism from Gonjasufi on which his spooked vocal sits in a buzzing web of keyboard licks and rancid beats lit only by Gaslamp.
Guido
Anidea
Punch Drunk Records
Track 1 of 12
Title track from a torch-bearer of Bristol's 'purple wow' sound, Guido; a cut that kicks off his first full record, a chromium plated four minutes of R&B, remodelled for the next-generation...
Hardway Bros.
Cruiser
History Clock
Track 1 of 2
A simple, bass loop that grinds and growls like an early Weatherall-style groove, beneath some of the most X-rated sociolinguistics that would make even a sailor blush!
Health
Before Tigers (Gold Panda Rmx)
Lovepump United
Track 6 of 24
Taken from ultra hip noise rockers Health and their Disco2 remix set is this warped-house edit by Gold Panda; a bubbling feast in tape delay and liquid compression.
Holy Fuck
Red Lights
Young Turks
Track 2 of 9
A thrilling sonic-assault from Holy Fuck's Latin blending up Paul Epworth produced synth into a molten brew of heady psychedelic freakout and heavily looped electronic patterns.
Ikonika
Dckhdbtch
Planet Mu
Track 1 of 3
Alongside releasing one of the year's standout LP's, Sara Abdel-Hamid also found room to drop this tantalising, bit crunched, bleeped out, arcade-Funky bomb for Planet Mu.
Jack Rose
Blues For Percy Danforth
Thrill Jockey
Track 1 of 10
Jack Rose died at the end of 2009. In the New Year, Thrill Jockey released a record that was to be his epitaph. These seven minutes of lap guitar, twanging Americana motifs, covered in dustbowl atmosphere will surely draw you close to his world.
James Blake
CMYK
R&S Records
Track 1 of 4
A anthem of 90's R&B samples (Aaliyah, Kelis) with their voices mangled and thrown into a red-eyed fire of DSP and hours spent in the waveforms.
Jessie Ware & SBTRKT
Nervous
Numbers
Track 1 of 5
Future-garage dynamics from SBTRKT aided with the sweet, sci-fi soul of Jesse Ware.
Jon Hopkins
Vessel (Four Tet Remix)
Double Six Records
Track 1 of 2
Four Tet transforms Hopkins' orchestral elements into clipped minimalist loops slowly building alongside epic string swirls and a pulsing 4/4 beat.
Jonas Reinhardt
Power of Audition
Kranky
Track 6 of 7
In a year packed with analogue synth revival, Kranky's Jonas Reinhardt was one of its truest carriers. This title track gets you sucked into his melancholic Kosmische dreams.
Joy Orbison
The Shrew Would Have Cushioned The Blow (Original Mix)
Aus Music
Track 1 of 3
Liquid-2-step warmth with stretched female vox, flickering soft-synths and snappy grooves.
Julio Bashmore
Footsteppin'
Ten Thousand Yen
Track 2 of 2
Six and half minutes of future garage dynamics from Bristol's one-to-watch Julio Bashmore; set up for a deep, luscious trip into 21C house music kissed by vox and blanketed by soft pads.
kangding ray
PRUITT IGOE (rise)
raster-noton
Track 1 of 4
Taken from one of the most elegantly constructed EP's in 2010, Kangding Ray's strange, immaculate deconstruction of UK bass music is sure to test sub-woofers the world over. Shackleton heads beware...
Kenny Graham And His Satellites
Sunday
Trunk Records
Track 16 of 16
A Lost British Jazz record. Moondog. Johnny Trunk. What's Not To Love? One of the great reissues from 2010, this is a gorgeous song, here to tease you into the albums' manifold charms.
Kidkanevil
THE FLOATING WORLD (ELIPHINO REMIX)
First Word Records
Track 1 of 4
An excellent edit session from Eliphino, who pushes limits with a killer, silver-lined steppers version of Yorkshire's Kidkanevil and his 'The Floating World' track.
Konono No.1
Nakobala Lisusu Te
Crammed Discs
Track 8 of 8
Closing cut from Konono's 2010 Crammed LP sees the Congotronics party crew slow things down a notch with this sweet coda sung by leader Mawangu Mingiedi set in a bed of twinkling likembe.
Krystal Klear
Tried For Your Love
All City Dublin
Track 1 of 4
Glasgow's finest delivers a throwback tune of the highest calibre with vintage MIDI-sax and piano stabs that echo 'Hi-tech Jazz' era UR.
Kyle Hall
You Know What I Feel
Hyperdub
Track 2 of 2
Next wave Detroit genius and frighteningly young Kyle Hall with his trademark beats. Playfully organic and rigidly machine-led at the same time.
L-vis 1990
Forever You
Night Slugs
Track 1 of 5
Scaling a slippery slope of Funky riddims, off-grid house funktions, acid techno roughage, all sprinkled with a knowing nod to vintage Chicago.
L.B. Dub Corp
It's What You Feel
Ostgut Ton
Track 2 of 2
Veteran UK electronic lynchpin Luke Slater dons his LB Dub Corp guise for this staggering platter of Basic Channel infected dub techno, run away from this at your peril.
Len Faki
Kraft Und Licht
Ostgut Ton
Track 12 of 26
Berghain techno stalwart Len Faki turns up the heat with this claustrophobic, retro chiller picked out from Ostgut Ton's masterful, celebratory Funf collection.
Lorn
None an Island
Brainfeeder
Track 2 of 12
Mastered by Warp's Chris Clark was the debut LP from LA cat Lorn that dropped heavily on on Brainfeeder in 2010. ' None an Island' represents the album's crisp, precision tooled opening strike.
Luke Abbott
Whitebox
Border Community
Track 3 of 12
A filthy techno moment from Bleep favourite Luke Abott.
Magic Lantern
Moon Lagoon Platoon
Not Not Fun
Track 2 of 7
The far-out vibrations on offer here are peddled by the fantastically named Cameron Stallone (Sun Araw).
Coldcut
More Beats & Pieces
Ninja Tune
Track 18 of 32
Longstanding Hannover producer Martin Buttrich issued his best work to date with Crash Test; 'You Must Be This High' and its itchy, technoid vibrations was one of many gems.
Mathew Jonson
Marionette (the beginning)
Wagon Repair
Track 5 of 11
Canadian electronics whizz Mathew Jonson was in top form on his Agents Of Time LP, this brand new edit of the anthemic 'Marionette' (2005) drew many ears and feet close to its revitalized bodywork.
Mickey Moonlight
Love Pattern (Isolee Remix)
Ed Banger Records
Track 5 of 7
Enigmatic French Playhouse master Isolee turns up on this track from Mickey Moonlight and shapes up a remix of metallic vocoder funk and nagging 4/4 rhythms.
Model 500
OFI
R&S Records
Track 1 of 3
Legendary Detroit man Juan Atkins reconfigured his Model 500 unit in the '10; this tough intergalactic electro jam was their first single in Eleven Years. Enough said.
Mordant Music
Inn Ohm the Lake
Ghost Box
Track 2 of 2
Mordant Music channel personal memories of childhood summers in a piece of pastoral electronica.
Mosca
Nike
Night Slugs
Track 2 of 8
This massive, ten-minute session from Night Slugs' Mosca reads like a tapestry, like a state of the game circa 2010. Twisting and turning down all corners UK bass and licking your ears with a bold Nike flash of innovation.
Mr Mageeka
Different Lekstrix
Numbers
Track 1 of 2
As if born from the ghettos of southside Chicago, 'Different Lekstrix' has the rough instant appeal of vintage Relief records and the sucker-punch minimalism of Dan Bell's classic DBX moments.
Mzo Bullet
Casablanca
New State
Track 1 of 2
One of the most anticipated single releases of South African township house music since DJ Mujava's 'Township Funk'. Previously only available as a low quality YouTube clip, the haunting melody and infectious rhythm will ensure that it reaches classic 'kwaito' house status.
Neon Indian
Psychic Chasms
Static Tongues
Track 9 of 12
Texan crew Neon Indian revisited their Psychic Chasms and those who heard it felt washed in the warmest of noise glows, caressed by synth and drums and fizzy pop arrangements.
Om Unit
Lavender
All City Dublin
Track 2 of 3
Following up his wild white label fix up of Joker's 'Digidesign', 'Lightgrids' is Om Unit's slice of smoke ridden, sultry, twilight-funk, like Dam Funk in the London rain.
Oneohtrix Point Never
Stress Waves
Editions Mego
Track 3 of 8
There is nothing stressful about this endlessly delaying shimmer of electronic music; OPN takes us into the crystal world, like swimming through the pages of a Ballard novel while listening to Cluster.
oOoOO
Burnout Eyess
Tri Angle
Track 2 of 6
Morbidly beautiful chamber pop from the San Fransisco crew with everyone's favourite band name landing to much acclaim on Tri Angle; a crackling blend of Cocteau Twins, Fever Ray, Nite Jewel.
Oriol
Night And Day
Planet Mu
Track 8 of 11
Sparkling title cut from a terrific first full length on Mu courtesy of Oriol, by way of London, Herbie Hancock, Weather Report, Flying Lotus.
oval
Ah!
Thrill Jockey
Track 2 of 70
Markus Popp's return to the bosom of Thrill Jockey is quite an epic affair to say the least. This glittering blast of electronica is just one of twenty-five fragments in experimental sound taken from that record.
Owiny Sigoma Band
Doyoi Nyajo Nam
Brownswood Recordings
Track 1 of 2
Wonderfully euphoric hybrid styles arranged by Jesse Hackett of Gorillaz/Afric Express fame, this a frantic waltz through Kenya, Konono, Kuti, Highlife, Afrobeat, folk.
Pantha Du Prince
Bohemian Forest
Rough Trade
Track 8 of 11
A much-vaunted LP was the vehicle for this sensuous, hyper-melodic revision of 4/4 techno from Hamburg's Pantha Du Prince; you can almost feel those bell-tones tingle in your ears.
Pariah
Railroad
R&S Records
Track 3 of 6
Pariah stepped up his development in 2010, culminating in a six-track EP for rejuvenated Belgian imprint R&S. 'Railroad' is its spooked n' soulful 2-step centre-zone.
Peter Gordon & Love of Life Orchestra
Iago's Escape
DFA
Track 7 of 9
In a year ablaze with essential archive picks, DFA presented the work of Peter Gordon &Love Life Orchestra to much rejoice. 'Iago's Escape' is an ahead-of-its time avant-disco star to revel in.
Raffertie
Horse Flesh
Super
Track 3 of 4
A quiet annum by his standards, Raffertie nevertheless caned us with this stylistic about-turn into deep dub-tech waters inhabited by the likes of Martyn and Scuba.
[t.159753.small]
A gloomy nebula of steely, post-industrial electronics, Pan Sonic-esque rhythm structure which reflects the isolated dub of Scorn and early Seefeel from a duo known as Raime.
Ramadanman & Midland
More Than You Know
Aus Music
Track 2 of 2
David Kennedy aka Ramadanman had some 2010; this, one of his lesser known cuts was crafted in collab with Midland. The results... a skulking rain soaked, tech-joint to be spun in grimy warehouse raves.
Bonobo
Pick Up (Four Tet mix)
Ninja Tune
Track 3 of 19
From one of the best modern-classical records in recent memory, Richard Skelton's 'Threads Across the River' is sure to resonate in the hearts and minds of those who get caught in its slipstream for time to come.
Richard Skelton
Threads Across the River
Type
Track 3 of 12
The super-odd 'Squark' leads matters off on a stripped down minimal tip, infected by rabid carnival atmospheres.
Roska & Untold
Long Range
Numbers
Track 2 of 2
One of the biggest releases of the year from two of the hottest names of the year.
Rustie
Hyperthrust
Warp
Track 5 of 6
The rarely linked sonics of hyper-digital video game music and bombastic prog-rock meet here; Rustie folds them into his melted plastic confection of crunk, classic electro and techno.
SCB
Hard Boiled VIP
Hotflush Recordings
Track 1 of 2
Moody, minimal techno, from Berghain by way of Detroit. Mills meets Dettmann in a darkened Berlin alley at 4AM.
Scuba
You Got Me
Hotflush Recordings
Track 8 of 12
An infectious blend of blipped out electronics, mutant rhythmic variations and a phuture-bound sheen right at its centre-point.
Seams
Platz
Pictures Music
Track 4 of 4
Six and half minutes of Berlin field noise, of gleaming synth trails, of broken drum patterns from young breakthrough artist Seams picked from his debut on Pictures Music.
Sei A
White Rainbow (Original Mix)
Turbo Recordings
Track 1 of 13
Floor-ready tech-house materials from Glaswegian Sei A on Tiga's Turbo imprint. Vocals squirm and worm through the sub-loaded kicks, whilst whipcrack snares and modulated synth abound.
Seiji
Yesman
Seijimusic
Track 1 of 2
Serious weight is carried by Seiji with this all pumped up bass-flex and nagging UKF/House beat-groove.
Serafina Steer
Motion Pictures
Static Caravan
Track 5 of 12
Deliciously infectious leftfield folk-pop from Serafina Steer co produced by Capitol K and Benge; a glorious splash of multi-tracked vocal hooks, harp, guitar and percussion.
Shed
44A (Hard Wax Forever!)
Ostgut Ton
Track 5 of 14
An electronic love-song devoted to one of the most iconic record shops on the planet- Berlin's Hard Wax. The man responsible is Rene Pawlowitz aka Shed, taken from his revered LP 'The Traveller'.
Squarepusher
Megazine
Warp
Track 5 of 9
Tom Jenkinson surprised and delighted everyone with the Shobaleader One project; a dizzying whirl of proggy, vocodered soul, double-jointed electro-funk, Daft Punk-esque disco and frantic speed-metal awaits.
T++
Anyi
Honest Jon's Records
Track 2 of 4
Torsten Profock wrapped up his T++ moniker with a gargantuan EP of deformed techno functions for Honest Jons Records; 'Anyi' is its fractious, drone-lathered centrepiece.
Timber Timbre
Magic Arrow
Full Time Hobby
Track 4 of 8
Freaky Acid folk from Timber Timbre, for Full Time Hobby. Deliciously stripped down, Kirk works from a rural palette of chiming guitars, bare bones drum kit and sonorous Rhodes motifs.
To Rococo Rot
Away
Domino Recording Co
Track 1 of 10
Over the years we have come to expect only sheer, pristine excellence from German outfit To Rococo Rot. 'Away' is no different... this the hypnotic, freeform Kraut jam that kicks off their latest LP.
Toro Y Moi
Causers Of This
Carpark
Track 11 of 11
Chaz Bundick was behind this silky rendering of dreamy vocal-pop forms drawn against a hotbed of post-Dilla bump, Dam-Funk boogie-bass, Daft Punk's half-memories from the 80's, slo-mo IDIDB disco and super-compressed Nite Jewel fuzz.
Untold
Mass Dreams Of The Future
R&S Records
Track 2 of 2
Brutalist/soulful Chicago, Motor-City groove, UK bass faultlines and deep Berghain techno/house all coalesce into a heady brew.
Velour (Julio Bashmore and Hyetal)
Booty Slammer
Night Slugs
Track 1 of 4
Sleazy, luminescent, synth-soaked cosmic vibes infused with rigid 808 funk, this white hot projectile of machine love came from the mysterious Velour via Night Slugs of London.
Walls
Burnt Sienna
Kompakt
Track 1 of 8
Electric collaboration between one half of UK bloggers cum DJ's/ label owners Allez Allez and Italian based in London, Alessio Natalizia who records as Banjo Or Freakout... A mesmeric, spectral dip into noise-pop from another solar system.
Wolfgang Voigt
Geduld (original Mix)
Profan
Track 2 of 3
Oompah bluster is transposed into burts of tone and something that resembles a parallel universe summertime hook.