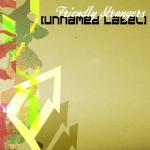 Purchase
Description
First compilation album featuring a large variety of artists to kick off the start of Unnamed Label. Last three tracks on the album are completely free!
Artwork by Tomas Borosoko
Mixed by Ryan Parmer
Tracks 15-17 do not appear on the CDr version of this release, but were given away as free mp3 downloads with all purchases of the physical release.