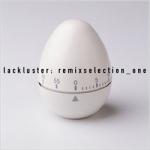 Description
"'RemixSelection_One' is the latest release from Finnish electronica producer, Lackluster. Now residing in Dublin, he has decided to team up with Irish label Psychonavigation Records for his latest project. As with his last album 'Showcase' and previous output Lackluster continuosly strives to re-define the traditional boundaries of electronic music.
As the name suggests, the album is a collection of remixes featuring artists such as Global Goon (Rephlex) and Multiplex (Toytronic) among others. Three years in the making, 'RemixSelection_One' contains elements of electronica, electro and hip hop, all of which receive an effortless re-working which is uniquely Lackluster, making for an innovative release.
With these musical interpretations, he succeeds in creating a fresh perspective on the already accomplished original compositions. This combined with the strong independent spirit of Psychonavigation Records, Remixselection_one should be well received by fans and critics alike.
All remixes created between June 2001 and January 2004.
All remixes written and produced by Esa Juhani Ruoho, as Lackluster." KTH X
"Created between 2001 and 2004, these redefinitions contain elements of electronica, electro and hip hop, effortlessly manipulated into shapes which are uniquely Lackluster's own, including remixes for Global Goon (Rephlex), Proem (Merck), Multiplex (Toytronic) and more." -Bleep
Reviews
Lackluster: Remixselection_One: XLR8R Review
Words: Brion Paul
Label: Psychonavigation
XLR8R Rating: /10
Not only does this Finnish IDM wunderkind make icy angelic music himself, but he can posses other people's tracks with laptop-powered clackety percussion and optimistic soaring synth visions as well. And it doesn't really take a full 12 remixes to make this compilation's ethos as clear as a mountain lake. Ninety seconds into his EEDL remix, and your parietal lobe is getting caressed like Pegasus' rainbow-colored mane being stroked by a nine-year old girl. Then he wreaks perfect havoc on an aggressively dissected Lord Fader, and he just keeps on going from there. Overwhelmingly good.
Lackluster: Remixselection_One: Igloomag Review
It's almost inevitable by now that most people who have scratched the surface of electronica and IDM will have come across at least one reference to or example of the work of the prolific Lackluster and a summary of his discography of released works to date would take too long to adequately flesh out here. Suffice it to say that the full length albums released on U-Cover, deFocus and Merck, the countless EPs and singles for a multitude of labels, not to mention myriad mp3 releases for Monotonik et al have all been suitably eclectic and hugely creative affairs.
I've never found remix compilations particularly engaging. The end product of such compilations is often a rather scattershot jumble of incompatible styles, moods and textures resulting in a rather disjointed, jarring and disorienting product. That's not case with Remixselection_one, a collection of remixes by Lackluster spanning the period 2001 – 2004.
Lackluster has no problem at all stamping his individuality on each of the remixed works presented here. There's little mistaking the warm, bright, analogue synths and melodies that simmer within the 'no arguments at all' remix of EEDL's "Too Few Arguments" as anyone other than Lackluster's. The same is true for the fluttering, fluted chirping of the 'lackluster 80bpmmx' mix of Proem's "Standard Naming Convention" or the glittering FX showers and sun-drenched atmospheres of the 'lacklustermx' of Manta's "Sitting Pretty."
Even the 'Keep Still Its Your Achilles Heel' mix of Mantra's "Dream With The Fishes" with its defocused strings, pads and washes is only set apart from the Lackluster style by it's unusually epic length.
More interesting still is Lackluster's talent with vocal driven works. The 'unreliable llmx' of Korpi Ensemble's "Rely" is easily one of the most impressive tracks here. His other works with vocals, including the other Korpi Ensemble release that didn't make it onto the compilation or, most notably, the wonderful but sadly unreleased "ll180402″, with it's dubby, Orb-like undertones fused with catchy pop sensibilities, further strengthen this theory and, in this reviewers opinion, rank as some of his finest work to date. One can only imagine what a full album of vocal works from Lackluster would be like.
There are also one or two more experimental works included, most notably the cut-up, clunking and reverberating 'lackluster caseQQ' mix of Lord Fader's "Chase HQ" and the unusually structured remixes of Multiplex's "Rock Robot."
The compilation ends on a real high note with the 'laa laa lacklustermx' of the always dependable Sleepy Town Manufacture's "Latatoo." Already a beautiful ambient piece to begin with (and originally released on the Monotonik mp3 label) this is a cornerstone of what makes Lackluster's music so engaging. Esa first adds melodic layers, 8-bit bleeps and fractured percussion to the swathes of heavenly pads that characterized the original, and then abruptly assaults the track with a drum and bass rhythm for the best part of a minute before stripping it away again to a slow dissolve.
Remixselection_one is a fascinating compilation that provides an alternate window into the work of Lackluster and, like his other releases, comes very highly recommended.
Remixselection_one is out now on Psychonavigation Records.
Lackluster: Remixselection_One: Raveline Review (GER)
Verschlungen sind die Pfade der elektronischen Weiten, und gesegnet sind jene, die auf ihnen wandeln, ohne sich von selbstauferlegten Hindernissen und imaginären Grenzen davon abhalten lassen, jenseits
der Beschränkungen von Institutionen und Organisationen die eigenen Entdeckungen zu zelebrieren. So auch der Finne Esa Juhani Ruoho, den es nach Irland trieb, um sich dort dem Neueauflegen diverser Tracks von Produzenten wie EEDL, Lord Fader, Global Goon, Proem, Mantrakid, Multiplex, Sleepytown Manufactures und vielen anderen zu widmen. Drei Jahre lang arbeitete Lackluster an den unzählingen Versionen, von denen letztenendes nur zwölf auf dem Album zu finden sind, und so kommt es, dass jeder Remix einem klangtechnischen Kleinod gleicht, das man in seinem Herzen trägt wie einen besonders wertgeschätzten Moment.
Klangreisen wie "Too Few Arguuments" oder "Rely" untermalen spezielle Augenblicke, die man bis in die Unendlichkeit verlängern möchte. Fragmente von Ambient, HipHop, Elektronik und traditionellen Songsstrukturen driften am Ohr vorbei wie Wolken auf der Reise zum anderen Ende des Horizontes, mal experimentell, mal triphoppig. Und doch ist es immer das gleiche Firmament, der sich Über alle Winkel der Erde spannt.
(6/6) Katamin
Lackluster: Remixselection_One: Hotpress Review
Finnish producer Lackluster showcases some of the mixes he's done for his peers. Favouring an abstract, classic Warp sound, most of these pieces are high on melody and feeling but should really be enjoyed away from the dancefloor. (RB)
Seven / Ten
Hotpress 14.07.2004 vol28 no13
Lackluster: Remixselection_One: Boomkat Review
Renowned Finnish electronic music producer Esa Ruoho, aka Lackluster, has released an incredible amount of often highly collectable music since his debut in 1998. He has contributed work to labels from Defocus to Merck, Neo Ouija, Carpark and beyond, much of which has consisted of radical overhauls masquerading as remixes - 12 of which are collected here. Created between 2001 and 2004, these redefinitions contain elements of electronica, electro and hip hop, effortlessly manipulated into shapes which are uniquely lackluster's own, including remixes for Global Goon (Rephlex), Proem (Merck), Multiplex (Toytronic) and more. For deep friend crunched up electronics of the highest
order - look no further. Ace.