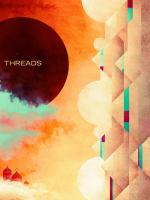 Purchase
Description
It's the Kahvi Christmas release 2014! Threads is a culmination of a year of gathering submissions, processing, mastering and finally compiling this 40 track release for your listening pleasure!
Kahvi listeners will recognise some artists, some regular appearances along with a couple of rare visitors appear within Threads, and then as usual this is a great opportunity to showcase some up and coming artists.
Playing time is 3 hours 20 minutes! And for the first time ever, a FLAC version is available over at our new Bandcamp page. There is no minimum amount to download but please consider supporting the artists involved!