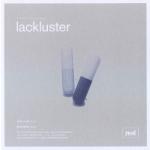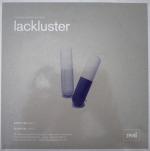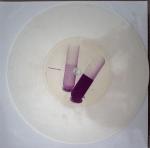 Purchase
Data
Title
Zealectronic Purple 7"
Catalog#
Zealectronic Purple
Tracks
Lackluster: 27/11/99
Lackluster: 19/10/00
Description
Artwork by Moonnoly
White vinyl + grey insert
Limited to 500 copies
Reviews
Lackluster: Zealectronic Purple 7": Igloomag Review
Finnish electronic artist Esa Juhani Ruoho captured many critic's attention with his debut full length Lackluster release Container for the U.K.'s DeFocus label, in addition to his countless other releases and side-projects. Here, Esa joins the already intriguing roster in the Zealectronicseries, alongside the like-minded personalities of Syabrite, L'usine icl, Lillienthal, and Languis.
Drawing from his love of C64 and Amiga game soundtracks, Lackluster has proclaimed his abilities many times, appearing on compilations for such labels as Autumn, Surgery, Neferiu, Kracfive, and Merck. Here, Esa offers us two tracks, in two different moods. "27/11/99 (Tweeble)" releases subtle surges of resonance, soon joined by warm, hollow tones and minimal echoing effects. Non-intrusive beats pat down the gentle groove, as tepid basslines roll toward a conclusion. Analog computer patterns weave ceremoniously in the backdrop as "19/10/00 (Beeble)" introduces side b. Slick and clear beats bubble and surge along a thudding kick while a beautiful, struggling melody plays infectiously along. Elements of the song begin to warp and deteriorate as this alluring tune humbly concludes. This Zealectronic installment is another interesting and communicable effort from this promising Finnish composer. Recommended.