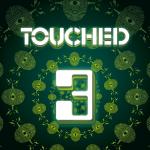 Purchase
Description
1.36 - Plastic Flotilla 04:03
2.2359 - You Will Be Mine 04:00
3.(Ghost) - The Last Walk Together 04:39
4.2020K - Heart Raid (Featuring Holly Ross) 03:43
5.2muchachos - Parallax (Space Oddity) 05:48
6.808 State - Lemon (Fritz von Runte Steppers Design) 05:23
7.A Best Man Dead - 10 GOTO 10 05:41
8.A.Ch - Exploration 05:28
9.A Souvenir - Currency 02:43
10.A1 People - Evol Love 03:39
11.aAirial - Second Reason 04:26
12.Aamar - Bird Call 04:24
13.Aaron Martin & David Andree - Uneven Pooling 06:03
14.Abereiddy Astronomical Society - What Truth 05:43
15.Abjective - Xenai 04:30
16.Access To Arasaka - Sera 04:09
17.Adamski - Evol Si Susej 03:10
18.Adapta - Scene Russell 04:15
19.ADJ - Alchemy of The Spirit 05:34
20.Aevin - Pigeon Whisperer 05:41
21.Alec Empire - Her Shadows 05:15
22.Alexander Aultman - Gold to Gray 03:57
23.Alone In Splendour - The Shore 03:59
24.Alpturer - Shunt Buffer 03:48
25.Ambidextrous - Znanie-Sila 07:09
26.Ambulance - Quickfire Code 07:03
27.Amon Tobin - Karplus Strong Toms 03:43
28.Anders Ilar - Frenemy of the State 07:48
29.Andrew Course - Will 03:54
30.Andy Wheddon and Friends - Sally Sounding 03:58
31.Annie Hall - Ausencia 05:58
32.Antonymes - Drawn Away 05:18
33.Antrru - Nuar 04:11
34.Any Colour You Like - Ephebophobia 04:07
35.Arcon 2 - The Fifth Prophet 05:00
36.Ard Bit - Draem 04:15
37.Arovane - Endless 02:44
38.ASC - Sign Of The Times 04:24
39.Assembled Minds - Rave Fyre 08:39
40.Asynkron - Object 87 05:36
41.Audioglider - Compass Burn 07:16
42.Audraulic - Apotheosis 06:17
43.Autechre - JNSN CODE GL16 07:30
44.Axel Helios - Black Mountain's Peak 08:24
45.B A I K A L - Mysterious Woods 05:57
46.B12 - Angel Wings 04:48
47.Bad Loop - Sinae Mulq 06:12
48.BALAM ACAB - homesick 06:10
49.Banco de Gaia - Apollon (Live at Glastonbury) 06:16
50.Bartosz Dziadosz and Giulio Aldinucci - Alfred Mau 06:29
51.Bauri feat Yellow6 - Sapphire Wine 06:49
52.Beatbigot - Alan&Angie 03:24
53.Bedouin Ascent - Refuse 07:46
54.Bendish - Candy Apple Crush 05:08
55.Bengalfuel - Smartiesss 11:26
56.Bewwip - slipDRLc5 05:12
57.Bibio - Aur Cymru 03:25
58.Bitraete - Play 04:36
59.Black Chapel - Still 06:12
60.BLN - Sem 06:48
61.Bocuma - Checkmate Domino (Instrumental Mix) 03:47
62.Bola - Expermiate 06:40
63.Boom Boom Du Terre - Arpeggio 02:54
64.Brap Allgood - Frisson (With Eggs) 04:26
65.Brothomstates - Skewer 04:36
66.Bunai Carus - Pegfy 05:12
67.Burdeos - Noviembre 05:13
68.Buspin Jieber - You 04:17
69.Cali May - 100yrs 04:36
70.Candy Lozier & Wolfgang Gsell - The Last Black Rhino 07:33
71.Capitol K - Plains 04:24
72.Carbinax - Sorry I Was Miles Away 05:49
73.Carbo-Flex - Breakfast Products 04:46
74.Cardopusher - Transmutation 02:36
75.Casino Versus Japan - Led Away 07:21
76.Catnip and Claws - Secret Chances 04:58
77.Chevron - I Destroyed Her With Acid 03:03
78.Chris Weeks - Half Awake Or Half Asleep 03:23
79.Christian Kleine - Skeleton Fruit 04:23
80.CJ Bolland & Matt Dunkley - Reflection 07:09
81.Clatterbox - Power Up Deluxe 06:38
82.Clem Leek - My Only Chance 02:54
83.Clue to Kalo - Tender Anchoret 06:43
84.Confutatis - A Moment Of Privacy 03:50
85.Coppé - Cancer 05:15
86.Cousin Silas - The Far Light 10:06
87.cubus - 80cal 12:56
88.Cummi Flu - B 05:03
89.Cyan341 & Joseph Auer - The Shape of Things to Come 05:49
90.Cyance - Deep Space Funk Deep Space Funk (Theme for Uncle) 05:01
91.Cylan - Cyan Blue 06:02
92.D'Arcangelo - 66-50 04:06
93.Dan Stubbs - Deep Incursion 08:20
94.Datassette - Pork Sausage High Street 03:45
95.Dave Ball & Rick Mulhall - Vanguard (Dave Ball/Skull Bandits mix) 06:14
96.Dave Bessell and Parallel Worlds - Afterglobe 05:59
97.David Morley - Ether 04:43
98.DeadFader - Help Me 05:35
99.Dean De Benedictis - Live On Stillstream 3/8/14 07:26
10.Defunkt Dialekt - Crawl Out Yer Head 07:57
101.Denzel + Huhn - Beihelfer 04:53
102.Derren Heath - Kissez 04:26
103.Dez Williams - Come What May 05:15
104.
Diamat - Volga 07:50
105.
Digitonal - Television Sky 05:24
106.
Dirk Markham - Past The Torry Breakwater 05:03
107.
Dirty Owl - Undina 03:22
108.
Dissolved - Thoughts of the Bluest Amber 04:16
109.
Dn Fnckn - MB Waiting For Acid 05:32
110.
Dntel - Every Word 07:14
111.
Drøn - Rendezvous 05:58
112.
Dual Shaman - Maedeea 02:43
113.
Dub Tractor & Ruxpin - Define A Goal 04:02
114.
Dunaewsky69 - Krakow Fiolet 07:00
115.
Dust - Pen Y Fan 05:00
116.
E M P T Y Feat. Mad Watermelon - IMY 03:16
117.
Earth Is Flat - Endless Thoughts 05:47
118.
Ecce - The Glow (Audioglider Remix) 06:40
119.
Echaskech - Mononoke 05:05
120.
Egg Nebula - Cri Perlant 05:37
121.
eigenheimer - xurxull 05:27
122.
Enabl.ed - Automatic Street 04:01
123.
Encym - Under The Radar 04:53
124.
Engine7 - 9th Building 03:38
125.
Enkidu - Anders 04:18
126.
ENV(itre) - Dampaerr 04:47
127.
EOD - Arbraroom 04:24
128.
Epic45 - People At Work 01:40
129.
epitomeZero - Summit 07:35
130.
Erinome - Usurp 08:25
131.
Escmode - We Here 07:17
132.
exm - Relais A9i 08:25
133.
Faex Optim - Beyond Zero 05:49
134.
Farmacia - Nada de Nada (BTB Remix) 04:13
135.
Fil Ok - Prophecy 04:30
136.
Five Minutes Alone - Rivers In Bloom 05:48
137.
Five Step Path - LV1 [Pt1+Pt2] 04:40
138.
Fizzarum - Discord 06:23
139.
Flint Kids - Sanctuary 04:47
140.
Flint Kids|exm - Gravit 06:09
141.
Floating Spirits - Hope Bay 06:11
142.
Florian Muller - Candy 06:32
143.
Freeform - Kattic (Higher Intelligence Agency Remix) 07:03
144.
Funki Porcini - Creature 02:58
145.
Funkstörung - City Animal (feat. RQM) 03:19
146.
Future Image - Make Real 07:24
147.
Future Sound of London - Night Scape 03:41
148.
Futuregrapher - Krossadalur (120 bpm) 06:58
149.
fzv - chfx 03:57
150.
Gajek - Blade Machinism 04:10
151.
Gang Violins - Zamalka 06:32
152.
Gavin Toomey - Guillaume 04:47
153.
Generate - Lander 04:48
154.
George Sarah - Who Sleep The Sleep Of Peace 'Sorrows Version' 02:56
155.
ghostwerk - Steady Creep 06:09
156.
Good Weather for an Airstrike - Blossom 02:59
157.
Greg Haines - Birthday Scene 01:30
158.
heare - modam11 11:28
159.
Hior Chronik - Far From Home 03:12
160.
Holly Herndon - Morning Sun 05:20
161.
I Am Dive - Wasted Days 05:14
162.
iamleila - To Find In Loss (The Art In Noise) 04:50
163.
Ian o'Brien - Tokoharu 06:19
164.
IJO - Sabishi Desu 04:15
165.
ilkae & Ghostwerk - Diamond Cut 05:59
166.
Infinite Scale - Drive 05:53
167.
Interference of frequencies - Thumbkin 03:42
168.
International Debris - Geese of 1935 06:32
169.
Intricate - Matando 04:36
170.
Isan - Underwater Deeper 03:53
171.
Ishq - Willow Way ( Early Morning Mix ) 09:53
172.
Isolonika - Subcarrier 06:54
173.
Ital Tek - Vanishing Point 03:34
174.
Jagz Kooner v Wilhelm - Gentle Persuasion 07:44
175.
James Bernard - Searching For The Right Door 08:54
176.
James Murray - Shohin 05:02
177.
Jeff Appleton - Airborn 06:28
178.
Jeye - Potsdamer Platz Equals Barbieston Road 06:24
179.
Joe Lentini - DEVR 03:17
180.
Joel Tammik - Lume 06:19
181.
John Callaghan - Just Be 05:09
182.
John Tejada - imagine iF 04:48
183.
Jonas - Madisin 04:20
184.
Julien Mier - Covered In Ash 03:09
185.
Justin Maxwell - Nine Hammers 06:07
186.
Karsten Pflum - I Am Ice 05:52
187.
Kate Dilemma - The Return Of The Elemental 02:29
188.
Keiss - Drawing Pad 05:10
189.
Kelli Ali - Kiss Me Cleopatra (Coloquix Rework) 04:17
190.
kero - Across Yonder 05:01
191.
Kettel - Lightsey Road 03:38
192.
Kid Koala - Transmission 1 02:17
193.
Kid606 - Tibetan Winter 06:52
194.
KimCosmik - Octopus 05:44
195.
Kingbastard - 6070-5YN74X 04:32
196.
KJS - Fable 04:45
197.
KLF - Last Train To Trancentral (Lounge Mix by Bovine Boy) 03:42
198.
Klute - Burnt At Both Ends 07:16
199.
Koen Park - L4L8 and Turns 07:26
200.
Krasius & Nonima - "Waffle vs Haggis" 05:50
201.
LA Synthesis vs Johnny Astro - Delta 06:42
202.
Lackluster - d5trak1 02:33
203.
Leafcutter John - Clacker 05:12
204.
Leigh Toro - iaso 04:32
205.
Life In A Box - Out Of The Box 10:02
206.
Limit Break - Ekko 04:08
207.
Little Eris - In A Heartbeat 02:17
208.
Llarks - Opal 07:25
209.
Lo Five - Machinations Of The World 05:22
210.
Lobo - Outworld 04:06
211.
Logreybeam & Theheliosphere - Walking Again 04:53
212.
Lorenzo Montanà - Nova Light 04:44
213.
Loscil - Luna 07:03
214.
Luke Abbott - 6 7 Audio ID4 05:53
215.
Luke Vibert - Atlander 03:43
216.
Macrocosm - Moody Bloom 05:16
217.
Maps - Primary Ritual 05:15
218.
Maps and Diagrams - Curious Expeditions 05:39
219.
Mark Broom - Timmyland Heuristic 04:25
220.
Mark Franklin - Release To The System (Original Mix 92) 08:42
221.
Mark Van Hoen - Japan Plane #3 03:51
222.
Marsen Jules & John-Dennis Renken - Ceci Ne Pas Une Poem 04:55
223.
Massonix - Corona 04:14
224.
Metamatics - Haethear 06:13
225.
Michael Rother / Dieter Moebius / Thomas Beckmann - Wolkenwelt (Live 1998) 05:42
226.
Micro Magnani - OveDovunque 05:58
227.
Microlith - MFix 05:38
228.
Middlemarch - A Painters Eye (Mick Chillage 32k mix) 11:30
229.
Midibit - Compare The Midibit 06:56
230.
Midimode - Noontime Patterns 05:55
231.
Mick Chillage - Epsilon Eridani 09:26
232.
Mike Dred - "Said The Breeze To The Trees" 06:14
233.
Miles Tilmann - Saturn 04:31
234.
Milieu - Blackfur 04:18
235.
Min-Y-Llan - Alpha-Methyltryptamine 03:56
236.
Mint - Aperture 05:45
237.
Missingsense - Numb Lock 03:59
238.
miXile - An Evening in Antibes 07:43
239.
MKFN - Pursuer 05:39
240.
Mokhov - Future Flow 04:32
241.
Monoform - Maetlre 08:29
242.
Monolog - Ink 03:35
243.
Moodix - Dwr Y Mynydd 04:19
244.
Mopfunk - Unther 05:26
245.
Motionfield - Always By Your Side 06:23
246.
Mr Signout - Gather the Importants feat Wild Silences 06:59
247.
Mr. Projectile - Everything 17:25
248.
Mr.76ix Ft. bouphe - snikwad101 04:05
249.
Mrs Jynx & iAM9 - For Afters 04:51
250.
Murya - One More Chance 04:35
251.
Mushrooms Season - A Song For Kun 06:28
252.
Mustelide - Spi 03:53
253.
Mutate - Untitled 05:02
254.
Mylamine - After It All 03:55
255.
Myoptik - Grave Future 15:16
256.
Najem Sworb - Europa 05:36
257.
Nearfield - How Nice To Come Home 05:09
258.
Nervous Testpilot - Local Heroes 02:47
259.
Niggle - 6 Step 04:48
260.
Night Haze - Love to the highest Conciousness 05:22
261.
Nils Frahm - 10 You (Teen Daze Rework) 05:58
262.
Nimhbus - Modulus 06:01
263.
Nisho - Canc.rr 03:33
264.
NKiSHi - It's Not Their Wish (that we should find) 05:36
265.
Noboru Watanabe - Echo Utopia 04:28
266.
Node - Dissolve 09:42
267.
Noisesurfer - Custard Apple 04:00
268.
Non Dreamers - Brehaen 08:45
269.
Noumen - Sands 06:52
270.
Novel 23 - The Progress Of Science 05:08
271.
NUMéROBé - Veille (featuring Lella Byrinthe) 02:08
272.
Nühn - Us 04:10
273.
O'Haara - Tip Toe 04:32
274.
o9 - Hotel America 03:44
275.
Obfusc - Infinite Is Yr Heart 04:29
276.
Ochre - Anaphora 04:22
277.
Ocoeur - Crystal 02:21
278.
Octavcat - Omnsrets 04:07
279.
Off Land - Knot (GyroWyre Remix) 04:06
280.
Offthesky - Mellt 05:38
281.
Olan Mill - Emonia 07:01
282.
Olive In DreamLand - Fascinating Objects 02:47
283.
Onsy - Offcuts 06:43
284.
Operator - So Mainstream 06:52
285.
Oxynucid - Hardware 05:42
286.
Paolo Morena - Oh Yeah (Black Chapel 6am Remix) 05:15
287.
Paranerd - Slip 02:16
288.
Pas de la Dame Sauvage - In A Day (In An Hour Edit) 08:48
289.
Paul Blackford - Sunbeams 04:41
290.
Paul Mac - Delving To This Point 04:12
291.
Pausal - Nervous Colour 08:30
292.
Pentatonik (R. Simeon Bowring) - Human 02:56
293.
Peter Benisch - Fifteen Megaliths In A Row 04:11
294.
Petwo Evans - Voit 03:25
295.
Pharmakustik & translūcēre - Euphotic Tide 05:07
296.
Phil Tomsett - Cycles 01:13
297.
Photophob - я тебя люблю (Whispered Confession) 05:00
298.
PierrotheMoon - Simonie 04:16
299.
Pinar - Clashing Ocean 04:12
300.
Plaid - Reindeer 03:50
301.
Platonick Dive - Vanish 03:05
302.
Plazmatron - Otanitso 04:41
303.
+One (Acell) - Mayday 06:42
304.
Poke-1,170 - Polybius 04:56
305.
PoP Campaign - EUro Star 04:00
306.
Port-Royal - Chewing Time 05:58
307.
Posthuman - Ark Flip 09:48
308.
Production Unit - Don't Touch 12:47
309.
Proem - Case DF101364 04:03
310.
Proswell - Pushpaka Vamina 03:18
311.
Pushkin vs. Broca - Kowtow 07:37
312.
PVLMS - The Wall 03:18
313.
Quadrable - Gesnov 07:00
314.
Quiet Noise & Nevsky - Bonanaza 03:17
315.
R84d - Krylimuch 04:40
316.
Rainsleep - Ouroboros 06:05
317.
Ralf Hildenbeutel - Promenade (An Unpleasant Dream) 04:10
318.
RDonk - Balica 03:59
319.
Re-Arbeiten - PhysMod Hi Def 05:00
320.
Recue - Exulansis 04:48
321.
Red Eyes - All Sizes 04:19
322.
REKT - Something Doesn't Add Up 03:59
323.
Renoizer - Evo 05:58
324.
Renovatio41 - Estrella del Norte 14:56
325.
Rezo Glonti - Seasonal Wave 05:20
326.
Rich Thair & Zoe Bicat - From The Air 04:10
327.
Richard Devine - DreamSeq2 03:22
328.
Richard H. Kirk - Network 4 07:35
329.
Robert Gennard - rhumbaed 05:25
330.
Robert Lippok - stopnonstop 06:34
331.
Roger Eno & Lol Hammond - Sky Becomes A Loop (Odd Nosdam Remix) 02:09
332.
Rome In Reverse - Cycal Sound 04:59
333.
Room of Wires - Bite Marks 04:46
334.
Ross Adams - Cold Of Dawn 06:40
335.
Russian Corvette - Acid Cadabra 05:28
336.
Sapphirine Phlant - Berøre Av Frøya 05:16
337.
Scott Robinson - Still Air 04:51
338.
Seefeel - Sonics 03:43
339.
Serge Geyzel - No Way Out 03:44
340.
Shammen Delly - Khoomei Omei Om 05:37
341.
Shelf Nunny - Hanyō feat. Robot Koch 04:13
342.
Si Matthews - Chemtrails 16:04
343.
Silver Ash & Echo Inspectors - Embers 07:50
344.
Simon X - Ancestral Dancer 04:34
345.
SINNER DC & C.A.N - Im Only a Child 04:11
346.
SinQ - Entropy 07:58
347.
Skp - Latalantide 05:24
348.
Sobrio - Kidkidel 06:42
349.
Sofus Forsberg - Göla 06:13
350.
Solipsism - A Distance Between Us 04:37
351.
Somatic Responses - Play fight 05:46
352.
Somfay - Twinepathy [ASMR Mix] 05:09
353.
Soutien Gorge - Umseits 04:52
354.
Spark - Spin Drive 04:58
355.
Spheruleus - Resolve 03:58
356.
Stevie Be Zet - Bizarre 05:31
357.
Stimulus Timbre - TB Soul 05:48
358.
Stockfinster. - Ribbon 05:47
359.
Stratos Ensemble - Post Burrows 08:16
360.
SubtractiveLAD - My Leviathan 08:10
361.
Sun Glitters - I Feel It So Close ( Twisted Perspective's Ambient Remix) 04:46
362.
Sun Glitters - Again And Again 03:07
363.
Sunken Foal & Si Schroeder - Jump Ship 06:29
364.
Surface 10 - Room 6@&*# 09:31
365.
Sweguno - Wander In Blue 04:27
366.
Swod - Sekunden 04:53
367.
Syl Kougaï - Buse plombée 06:35
368.
Syndrone - Vondel 04:12
369.
Takeshi Muto - Martin Rule5 05:53
370.
Team Doyobi - Forevergreen 06:15
371.
Tenmoer & Henrik JosÇ - Pearls 02:56
372.
Th'idiot - Willem 06:20
373.
That Sky & Noise Beats - Reset 02:00
374.
The Gasman - Pi44 04:17
375.
The Dandelion Council - Mall Built Over Petrified Forest 03:02
376.
The Ebertbrothers - Zincofar 05:27
377.
The Inventors Of Aircraft - Clearing 06:32
378.
The Stranger - City Again Clinging To Fleeting 07:26
379.
Thorn1 - At The Age of 15 I Will Love You Forever 04:03
380.
Tim Kays - Waltz for Ms. C (Take 9) 05:57
381.
Timothy Forward - Trajectory Over Reason 04:35
382.
Tom Roberts - Pastures New 09:38
383.
Transglobal Underground - Against The Storm 06:12
384.
Troubleshooter - Wavelength 04:54
385.
Twisted Perspective - Train To Stratus 05:00
386.
Tworist - How Did We End Up Here 04:34
387.
Ulrich Schnauss & Kirsty Hawkshaw - Dreaming Of Now 06:30
388.
Utility Player - Correct Trade 07:31
389.
Valance Drakes - Attempt To Stay Humble 03:01
390.
Veronica Green - Free Beyond Boundaries 03:59
391.
Vertical67 - Over The Fields 05:10
392.
Veyl - Dirty Car (feat Useless Idea) 03:55
393.
Vim - 2000 04:51
394.
warpedweirdo - Some One Kill Me 02:35
395.
Wax Stag - Ecstasy Pipe 03:18
396.
weird inside - Whoknows? (Roel Funcken Remix) 03:00
397.
Weith - Essential Incompleteness 08:00
398.
Weldroid - The Bastard 06:03
399.
Will Bolton - Through-Mountains 05:24
400.
Will White vs Output 9 - On It ! 05:40
401.
Wolf Asylum - t78 griffonhaus [millwheel milk mix] 03:14
402.
Wormwood - Falling Together 03:29
403.
X&trick - Strechno 03:42
404.
XSPANCE - Everything is Magic 08:11
405.
Yard - Rubberseal 06:42
406.
Yimino - Sounding 03:38
407.
Ynoji - The Lorian Hour 09:38
408.
Yonni - Harmonical (Hula Mix) 04:23
409.
Z-Arc - Bit-Brain 03:58
410.
Zach Thorpe - Time Grows 04:14
411.
Zachary Gray - Horse 04:22
412.
Zainetica - We Can Build You 06:28
413.Zan Lyons - Exile 07:32
414.Zephyr Nova - The Past Is A Bending Mirror 04:15
415.Zoomthelineandeye - Catshino 03:02
416.Zoe Bicat & Rich Thair - White Lines 02:15
417.zyxt - Quad Clock 06:10
credits
released July 28, 2016
All proceeds donated to Macmillan Cancer Support - www.macmillan.org.uk
Some of the planet's greatest Electronic, Ambient & Modern Classical musicians come together for this amazing cause.
You can pay an amount of your choice here (£15 or over), and we will donate (and claim gift aid) on your behalf, or, you can go to www.justgiving.com/Touched-Music and donate directly (and leave a message if you wish).
The artists have contributed their music for free.
Thanks for the support!
credits
Massive Thanks To All The Artists Who Have Donated Music To This Project.
A Massive thanks to all the people that help make this happen by asking artists for me and doing loads of other amazing things, you know who you are. (to many to name)
Mastering Thanks Go To
Loz Grover
crimsonsunaudio.com
& Craig Murphy
www.solarculture.co.uk
Artwork By Assembled Minds (Matt Saunders)
The PR Pushers El La & Lynn Tejada
Thanks to my Rachael for being so understanding as I've spend most of the last 3 years with my headphones on..
catalog number:TM27
license
all rights reserved