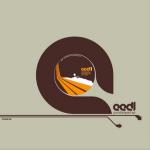 Description
Barcelona duo EEDL debuts on spa.RK with 'parallemped ep', a tasty electronica 12" full of tracks balancing from rythmic deconstruction to dreamy soundscapism, from noise to harmony, all this in a proposal of high density, a genuine sense for the lovely melodies and an obsesive attention to the details. Warm ambiences and complexity, emotivity and deepness at the same level.
Eedl are the newest spa.RK proposal and the first one coming from Barcelona (yep, we took our time to sign a spanish band :-) If you're into that great Dj Up Bitch sound combined with the warmest Hefty ambiences, gotta definetely check this release. Massive broken beats, deep melody lines and sublime bass sounds on killer tracks such 'parallemped' and 'two few arguments', with the extra pleasure of amazing remix by prolific artist Lackluster (aka Esa Ruoho, releases on u-cover, Merck, deFocus and more).
A growing name in the Barcelona electronica scene...