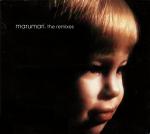 Purchase
Description
Carpark Records
Credits
Artwork By [Additional] - Greg Morris , Pete Seiper
Artwork By [Design And Layout] - Marumari
Other [Cinematography And Effects] - Bob And Kevin Quinn , Marumari
Other [Stunts] - Kenny Conway
Performer [Starring] - Josh Presseisen , Sasha Ellms
Photography - Wendy Presseisen
Notes
All songs © ℗ 2002 Carpark Records, USA.
Released as Digipak.
Cat#: crprk cd 14 on spine / carpark cd 14 on CD.
This compilation is brought to you by the artists who remixed Marumari's music. It also contains video and mp3s which can be played on a home computer.
Tracks 11-20 are in mp3 format (titles, where available, and track times taken from computer).
Also includes a video for the original version of "Baby M", and video of Marumari's dog Bacon with backing music by O9.