Blamstrain: Selected Ambient Dub Works 06​-​09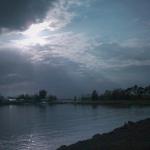 Purchase
Data
Title
Blamstrain: Selected Ambient Dub Works 06​-​09
Tracks
Esa Ruoho, Blamstrain: Pride Pigs (Live with Esa Ruoho)
Description
A collection of selected ambient and dub works from 2006-2009.
I've kept some of these under wraps for a long time waiting for the right moment to be put together into an album, and here it is! The contained music itself is as warm and analog as you'd expect, with every track's placement carefully considered to fit for the big picture. If you liked my 2006 album "Disfold" you will like this too.
I sincerely hope you enjoy the listen from start to finish!
-Juho
credits
released June 8, 2010
© 2010 Blamstrain / Juho Hietala
Track 2: Vocals by Hossni Boudalli
Track 3: Dedicated to the memory of W.W.
Track 5: Sound design by Esa Ruoho